"One Roof Planning"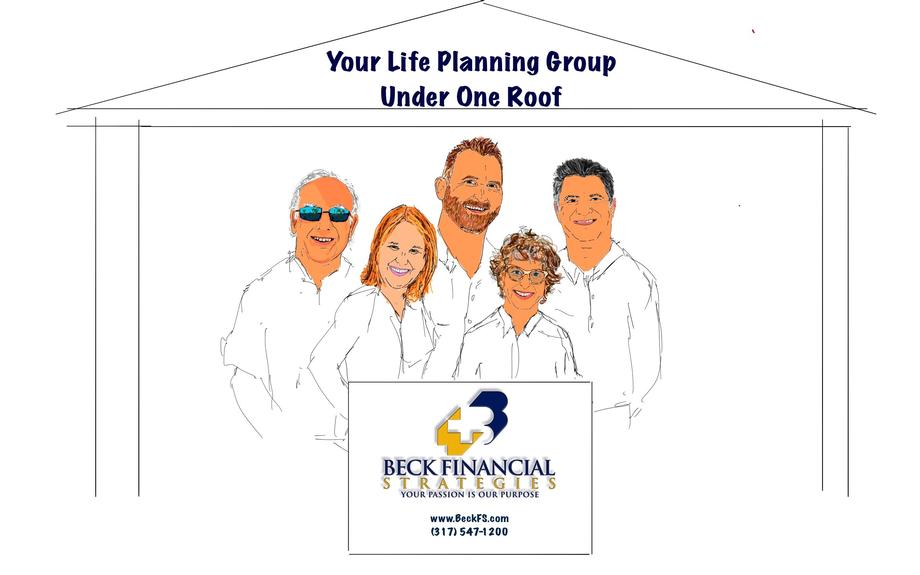 Beck Financial Strategies was founded over 30 years ago by Nancy Beck CFP®, as an Independent Fee-based financial planning firm. As the practice grew so did the company vision.
"Today, our clients need more information in a coordinated fashion that they can access quickly and preferably all UNDER ONE ROOF."
In lieu of that vision Beck Financial Strategies has brought in other independent advisors to help complete the total planning needs that clients have today.
Our "One Roof Planning Team" Includes
Nancy L Beck CFP® professional and Founder of Beck Financial Strategies
Adam Warnke Elder Law and Estate Planning Attorney, Warnke Law
Jason Kieninger CPA JMK CPA Group
John White Senior Insurance and Medicare Specialist
Beth Drury Registered Associate, Beck Financial Strategies
(see OUR TEAM to read more about each of our team members)
When it comes to financial and investment planning we believe there are really 2 questions clients want to have answered often and accurately.
What is my net worth today?
How much money do I need or want to feel comfortable in my future?
We provide those answers on a daily basis if need be, by providing interactive tools that allow clients to see their Net Worth in real time, anytime they'd like as well as watch their progress in getting to their "Comfort Number." The real fun begins when clients have a good sense of where they are and where they are going and they can then "PLAY MORE" in their daily lives. That is why we do what we do. Truly Your Passion is our Purpose.

Securities offered through J.W. Cole Financial, Inc. (JWC) Member FINRA/SIPC. Advisory services offered through J.W. Cole Advisors, Inc. (JWCA). Beck Financial Strategies , Warnke Law , JMK CPA Group, LLC and JWC/JWCA are unaffiliated entities.